FFF: The Dirty Dishes – Rupa & The April Fishes – Roman Holiday
November 5, 2010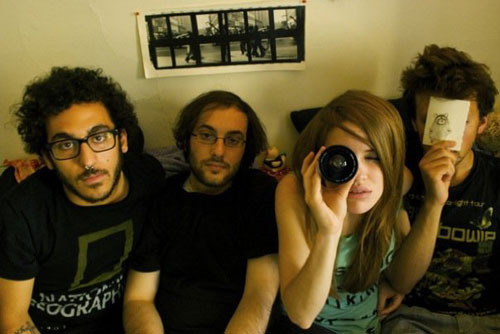 This band based in Boston, Massachusetts has great potential. They are indie with a solid rock groove layered with passionate ethereal vocals. Hard hitting garage band rifts, wrapped with dreamy melodies to escape with. I'm not sure whether to sway or trash to this sounds. But one thing is for certain The Dirty Dishes with keep you intrigued.
Rupa & The April Fishes
When I first heard her voice, I immediately thought of Lhasa De Sela. She has that tone, that suaveness and smoky feel. She tells the story and you feel like you are there with her. You feel it, you live it. The mix of gypsy swing with the french chanson and Indian rags is a marriage made in heaven. Passionate, melodramatic, mesmerising. They are based in San Francisco.
Rock, Rock, it's pop rock. They are a band from Seattle. They really sound great. I can fully imagine what their live performance would be like. Hands it the air, people rocking it. The music is very well produced. It's melodic, it has dynamics, solid vocals, cool driven guitars and great sounding drums. Nice one guys. For all pop rock fans out there, you won't be disappointed with this band.