FFF: The Rubberbandits
December 17, 2010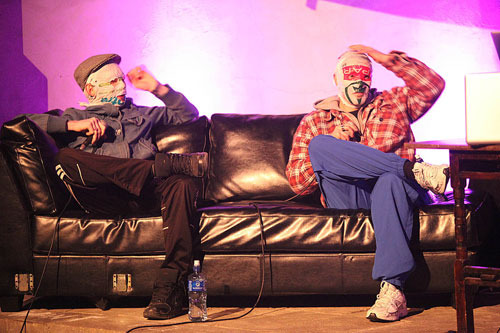 Who else am I going to talk about this week only the Rubberbandits?  I had other music planned for fff but they've hijacked the stage! If you haven't seen their sensational video, watch it now:


Did you laugh? I did and I still do every time I watch it.
Who are the Rubberbandits? They are quipsters who do prank calls and produce comic songs and videos based on Limerick's gangsters and politicians in Ireland. Limerick is a small city of just over 90,000 and has the reputation of being a very tough place.  But the idea of Limerick being a crime hotspot is more a stereotype than a truth. Like any other cities or subjects, the most stereotypical characters get picked by humorists, get exaggerated to entertain us. Limerick has produced major, major artists such as The Cranberries, Richard Harris, Aphex Twin to name a few.
Their single "Horse Outside" is heading to become a Christmas no. 1 in Ireland and UK and some people are not happy about it – complaining they give Limerick a bad image and glorify the drug use of teens.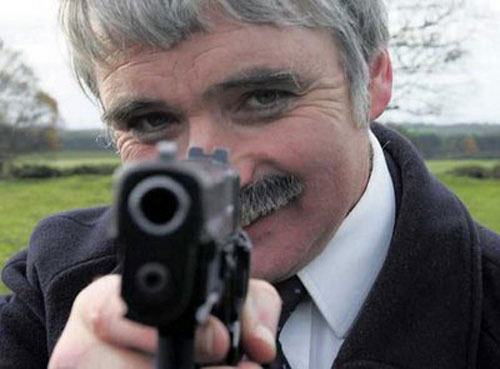 Debates raged on national radio during the week and it provided the best entertainment ever. One talk show included very angry callers, a former Minister for Defense, the former Mayor of Dublin, and Rubberbandits' very own Blindboy (at 24m30sec in) … well, it was just classic radio – listen here!!


But I wish they had more "online infrastructure" in place to take full advantage of the tsunami of publicity that came their way. In less than one week they had over 2 million views of their Youtube video. For small city Irish musicians that is a major achievement.
I'm glad that Rubberbandits made so many of us laugh the way we did – Ireland needs humour now more than ever!
PS. I have many great friends and contacts from Limerick and they are not all the characters portrayed in the pranks ;-)