Being a good musician isn't good enough
January 11, 2011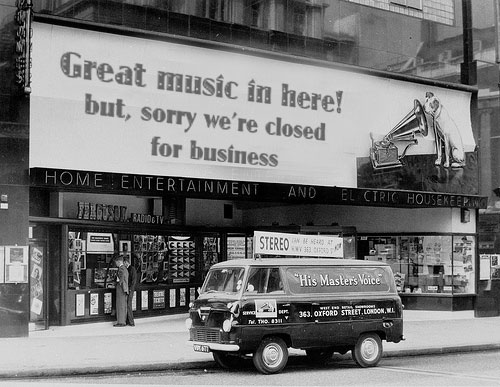 Why am I writing this post? Because I'm annoyed. Because I have been listening to a lot of music lately and have found great work out there but no where to buy it or no hub where I can find more details about the artists. If the artist's job is to communicate with their music, the music needs to be available, and even more so in the digital world. If I like you, I will buy your music but it has to be an easy and quick process. I will quickly look for links where I can purchase the work and if it's not there, I'll move on! This is the way we all consume music now. We hear it now, we buy it now.  Can't access it, will come across another artist where we can easily buy.
Let's be real here, the chance for an artist or band to be signed by a label is low and even lower if you don't already have an established career. You want to make it, you have to prepare  and plan. Being great musicians isn't enough.
I often hear "I don't know how, I can't promote myself, I feel uncomfortable to do it" If you can't do it or don't know how, educate yourself. There is plenty information online and surround yourself with people who will help you push your career. I maintain that it is possbile for any musician to earn a decent living from their art, but like any other self employed work, you have to pull the strings and make it happen. Otherwise, you will stay in your bedroom or your local pub. Nothing wrong with that but if you desire to achieve more, you have to get out there.
There are a wide range of online tools available. Decide what you want, which platforms you prefer using and are suitable for your genre of music and get your work out there. Not just for fans to listen but for them to buy as well. There isn't only iTunes where you can sell your music. There are loads of other digital platforms where you can sell.
And there are revenue streams other than just selling singles – licensing, merchandising, to name a few. Think about how you can plan and develop new and innovative revenue streams for your art.
And don't believe for a minute that because the music is available online, this is it, you've made it. No, you have to reach out to your fans, talk to them through your different social media profiles. You make them aware of where you will play, what is coming and let them anticipate and share with friends. The true reward is in communicating with your fans that are going to support you. Give to them and they will give back a million times.
<– Rant ends –>