FFF: Tigermilk – Aydio – Memoryhouse
January 21, 2011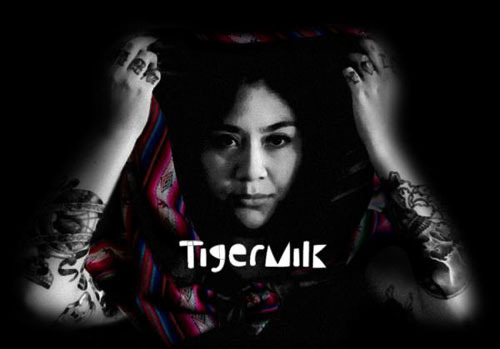 Strangely this week, I found great music but very little information about the artists and how they created their EP/Album. I still wanted to share them with you and hopefully they will share more with us ;-)
Tigermilk is an example. I love her work and the mood of her music. It's very organic, soft and whimsical vocals blended with a nice touch of electronic feel. Unfortunately can't find anything about her online. She is a mystery! She doesn't have a bio on their website and on their Myspace it only says: "Tigermilk is Kuky Tala solo project. It was born in 2006 with the debut album, a four songs EP under the name of "The Departure"……." And more importantly, didn't find her music anywhere to buy.
Dear Artists, please learn from this. People will want to find out about you and buy your music. Help us help you make a living out of your work.
Website | Blog | YouTube | Facebook | LastFM | Twitter
For people into trip hop. This guy really does it very well. Worth a listen to.
Bandcamp | SoundCloud | Facebook | Youtube | Twitter
For this artist, I got a bit of a biog that I found on their LastFM page but no where else… "Memoryhouse is the recording project of neo-classical composer Evan Abeele and photographer Denise Nouvion from Ontario, Canada. The name "Memoryhouse" is itself, a tribute to German composer Max Richter's seminal work and the project was originally a means to escape the paralysis of winter. It mixes ambient loops, breezy samples, aquatic guitars, and burbling synths."
Nonetheless, I like them ;-)
Memoryhouse – "Heirloom" from Jamie Harley on Vimeo.