SXSW 2011 – James Vincent McMorrow
February 25, 2011
In the build up to the SXSW 2011 music conference in Austin, I've decided to write about the Irish bands that where selected to showcase at the event. I feel that for a small island, Ireland is producing so much great talent. And for the next two weeks, I want to share that talent – one band a day. Great music for all styles. Enjoy!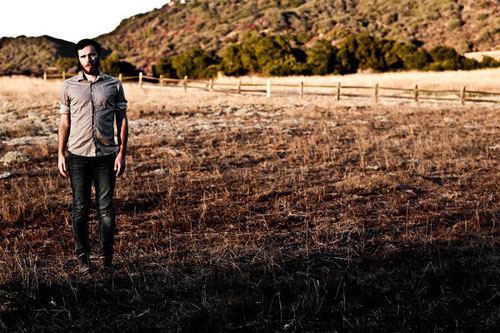 I'm kicking off this series with James Vincent McMorrow – one of my personal favourite. Beautiful, profound, poetic, moving, tender, melodic, this is how I describe James Vincent McMorrow's music. His music is like a prayer that helps you connect with your own soul.
What was your reaction when you found out you were going to showcase at SXSW?
For the last few years I've been dying to get to SXSW to play, but the timing has just never been right. Now I get to go there with an album in hand and my incredible group of musicians with me, it's going to be pretty magic I think.
What part, if any, has social media played in the progress of your career?
It's played a huge part, in the beginning when I put this record I had no money or means to really market it or get it out into the world in a meaningful fashion, it was some blogs hearing it early on that gave it its' life, and then as the year went on it just continued to grow like that. Also I've really tried to talk as much as possible with people who get in contact with me via facebook or twitter or whatever it may be.
In the making of your music, what comes first? Lyrics or music?
9 times out of 10 the music comes first, and I won't even look at the lyrics until I know what shape the song is taking, and where the melody is going to go. But then every now and again the two might come along together, or I'll have a lyric written and shape a song around it. It's an unpredictable thing songwriting.
You self-produced your album "Early in the Morning". Are you planning to do the same with the next one?
I've only just started thinking about it now. I mean I have a full year at least of touring behind the first album now that it's coming out in the US and Europe, so there's no real pressure to make any decisions right now. I know that I'll do lots of recording for it in the same way I did before, in a room by myself playing everything myself, but I might decide to then go and re record some or all of it with an outside voice in a new space, to give it a different perspective. We'll see!!
Three words to describe yourself?
stubborn, determined, stubborn!!
Showcases:
March 16th – Venue: Radio Day Stage Austin Convention Center @ 3pm
March 17th – Venue: Friends @ 1am
March 18th – Music from Ireland
March 18th – Venue: Speakeasy – Fontana Party
Website | Facebook | Twitter | YouTube | Breaking Tunes