SXSW 2011 – The Lost Brothers
March 8, 2011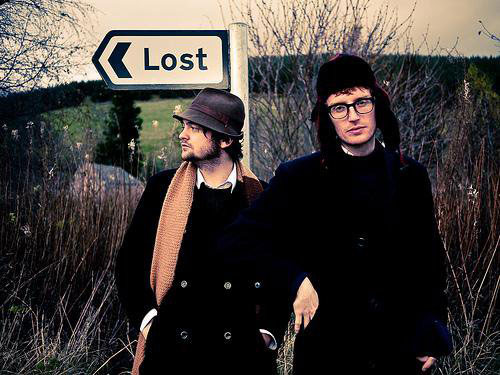 Compared to a more ragged Simon and Garfunkel this duo is really worth listening too. Quiet, subtle, beautiful harmonies over acoustic guitars. Another favorite of mine :-)
"Mark and Oisin's voices carry a feeling of both strength and vulnerability and it captures the very essence of the human spirit, the reconciliation of attachment and detachment and the strength that's found through dark days. Perhaps an understanding of feeling something other than what is directly in front of us?" – FAMEmagazine.co.uk
It is going to be your second time performing at the SXSW. How does that feel?
We love coming back to Austin and now we know the map of the land. We want to visit Waterloo Records again and maybe try find some of the John Lomax recording archives. Love the guitar fare. Eat the lobster too of course.
I read that your song "Wake Me up" is going to be used in the short horror film "Unsound" – which was also selected as a workshop for SXSW. Is that your next step – getting your music licensed for TV & Films?
Over the last year we have started seeing some of our songs in TV and film. Its good to see. We are writing a soundtrack at the moment too. Our dream is to be in a Shane Meadows film tho.
You are currently recording. What should we be expecting with this album?
The first album was autumn leaves and sticks and twigs. The first record was done in Portland. This next album is night time and early dawn. We worked in Sheffield with some of Richard Hawleys band.
Any release date set yet?
Before the summer
Three words to describe each of you?
Myself – glasses, hair dryer, harry belafonte
Mark – hat, freddy glove, more spice please
Showcase:
March 16th – Venue: 18th Floor Garden Hilton @ 1am
March 17th – Venue: Lattitude 30 @ 2.30pm
March 19th – Venue: Lattitude 30 @ 2.15pm
Website | Facebook | Twitter | Breaking Tunes