SXSW 2011 – R.S.A.G.
March 15, 2011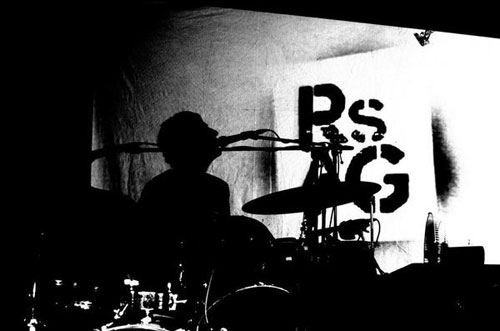 R.S.A.G. (aka Rarely Seen Above Ground, aka Jeremy Hickey) is an Irish multi-instrumentalist from Kilkenny who records, performs and produces all his own material. Live, he plays it all: drums / percussion and sings.

R.S.A.G. Organic Sampler by R.S.A.G.
What was your reaction when you found out you were going to showcase at SXSW?
I was really happy to hear I was going to showcase at the SXSW. I've know of the SXSW as one of the best showcase festival in the world. Also, Austin is a city I always wanted to visit.
What is the story behind your band name R.S.A.G.?
R.S.A.G. is an acronym for Rarely Seen Above Ground. Back in 1997 with a friend, John Daly, I started my first solo recordings. We both had four track recorders. So, we joined them up for the maximum amount of tracks. We took our time experimenting with sounds and techniques. It was very creative and fun. Of course some friends were involved in the process. DJ Cool C aka Cormac Cullinan and Andy Hart put down some samples. John Daly played some bass and Cello. It really was the beginning of what I know I wanted to do with the rest of life. Anyway, another friend Gareth Swenney who played bass in a band called Gout was also around for some of those sessions and he turned to me one night after hearing the recordings for the first time and said, " Jeremy, your rarely seen above ground, you know that?"
What part, if any, has social media played in the progress of your career?
Social Media has a played a vital part in my career. Bloggers are after really starting to put bands and artists out there. Whether it's labels or punters who are turned on to new music by this developing social media. Of course TV, radio and print are still very effective but bands and artists who can't afford PR and especially the cost of promoting an album. In this age of bad CD sales and a lack of money bands and artists have to get more creative. Not just in music but getting more of a visual presents on this vast social network we have available to us.
What's next for you after SXSW?
After SXSW I will be doing more shows with the summer season approaching in Ireland, Europe and hopefully America. I'm also playing drums with a band from Paris called Bot'ox. I'm working on new tracks for my new album both in Ireland and Paris.
Three words to describe yourself.
Moody, driven, patient.
Showcase:
March 17th – Venue: Friends at 8pm