We see and hear you, can we contact you?
August 17, 2011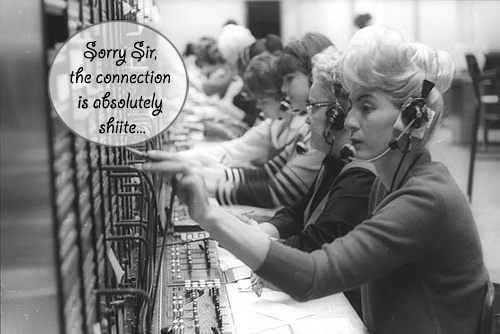 What's up with the indie artists contact info? Would you not like us to contact you for a booking or an interview? Isn't it ironic that social networks are there for you to engage with fans and yet I can't contact you?
I've noticed that a lot of independent artists omit to give proper contact info. They have their Facebook page that links to the website, Bandcamp, Soundcloud and/or Twitter page. Most of the time the Twitter page links to the website and on the website, there is a form… Unfortunately a form isn't a tool that I trust when I want to book a band or interview a singer. I want a direct contact such as an email or at least an email like "info@thenameofyourband.com". I want to know that I will be replied to within 24hrs. If an artist has a manager, agent or PR person, the contact info is usually available.
Now that you've made yourself available online, that we can see and hear you, can we contact you? That would be great :D
Talk to you soon! ;-)