Coeur de Pirate – The Staves – Kimbra
August 26, 2011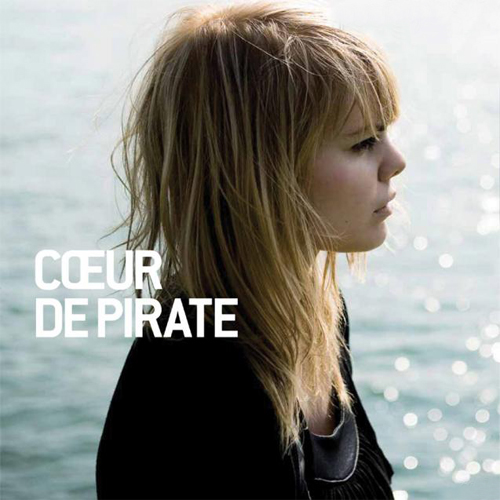 I came across this band on Hype Machine. I was working away and heard nice vocals with street lyrics and wondered who the band was. The recording was raw and live. Then I spotted it was a French name "Coeur de Pirate", but the song I was listening to was "wicked games" a cover from the Canadian band The Weeknd.
Being French speaking myself, my curiosity was picked. They are from Montreal, how nice is that! …and they have quite a following. I never heard of them before. My verdict: I'm in LOVE!
Coeur de pirate is Béatrice Martin, with accompanying live musicians. At only 19 years old, she's already mastered storytelling that grasps you with her melodic piano and touching vocals. Her music is in French but for those of you who don't understand French just use Google translate, it is worth it! Let yourself be transported in her heart-rending musical world.

Website | Blog | Facebook | Twitter
Beautiful, raw, makes your heart sink… Thanks to James Vincent McMorrow, he posted a video of the band performing Ray Lamontagne's "Jolene" on his Facebook profile.
What more can I say, I literally fell in love with these three sisters. Stunning harmonies with acoustic guitars and nothing else but music. Just the beautiful and authentic.
Just listen, you'll know what I mean:

Buy their EP! Simply send £5 using PayPal to thestaves@gmail.com
Website | Facebook | Twitter | YouTube
From old school jazzy to an edgy-er sound with eccentric and playfulness performance, Kimbra is worth taking the time to discover.

Watch their new video "Good Intent"!