Irish bands @ SXSW 2012
February 21, 2012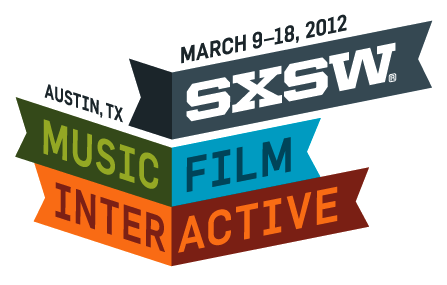 It's that time of the year already! SXSW 2012 – March 9-18 in Austin. Here is the lined up for the Irish bands chosen to perform at the events. The rock fans won't be disappointed this year.
Which one do you prefer?
The Minutes
"Hands up. Who likes rock and roll? And by rock and roll we mean proper rock and roll, born in the 50′s, dragged kicking and screaming through the late 20th century, a ragged flag passed from generation to generation under the stewardship of true believers – Chuck Berry, John Lennon, Phil Lynott, Keith Richards, Bruce Springsteen."

Website | Facebook | Twitter | Bandcamp | iTunes
General Fiasco
"General Fiasco are a feisty Northern Irish trio comprising of Owen Strathern on Lead vocals and bass, his brother Enda Strathern on Lead guitar and vocals and their friend Stephen Leacock on drums."
To be released on March 4th on Dirty Hit.
Website | Facebook | Twitter | iTunes
Cashier No 9
"Is there a Belfast sound..? Van Morrison… Stiff Little Fingers… Divine Comedy… Cashier No. 9 sound nothing like any of these, but they're as innovative and different as anything that's come from the city. They could be from California, or Manchester, or any number of places, having been variously compared with The Byrds, Beach Boys, Stone Roses, Pavement, CSN, The Flaming Lips and many others. Yet with their rich vocal harmonies, bold guitar textures and supremely catchy melodies, they've created a sound that's indeterminably none of these yet equally vibrant."
Website | Facebook | Twitter | YouTube | iTunes
Foy Vance
"The missing link between Richie Havens and Stevie Wonder – The Independent"
Website | Facebook | Twitter | iTunes
Mmoths
"Jack Colleran doesn't sleep, and it shows. The 18-year-old producer, who goes by the name MMOTHS, has embraced endless nights and bags beneath his eyes in exchange for something more; a uniquely ethereal sound that's entirely his own. Disregarding genre conventions, the Ireland-based artist and producer mesmerizes with sparse synths dripping in reverb, transforming digital soundscapes into organic songs, equally fit for both a night on the town and one spent indoors in the company of candlelight."
And So I Watch You From Afar
"And So I Watch You From Afar are a three-piece rock band from Belfast, Northern Ireland. The band consists of Rory Friers on guitar, Johnny Adger on bass and Chris Wee on drums."

(free download)
Website | Website | Twitter | iTunes
Wonder Villians
Facebook | Bandcamp | YouTube | iTunes
Patrick Kelleher + His Cold Dead Hands
"Patrick Kelleher's 2009 debut, You Look Cold, was critically acclaimed and earned him a slew of headline and support slots and festival appearances around Ireland. The new sound is more focused on electronics and rhythm, with plenty of nods to Robert Rental, John Maus, Brian Ferry, Future Islands and all manner of dark electro experimentalism."
Website | Facebook | Bandcamp | iTunes
Squarehead
"A mix of surf-pop harmonies, old school rock 'n' roll rhythms and guitar jangles, Squarehead draw inspiration from the melodies of The Beach Boys and Portland's The Wipers. The album, results in a modern take on classic pop where lyrics about girls and good-time sentiments combine with singalong hooks to produce something fresh and exuberant away from classic pop pastiche."
Website | Facebook | Twitter | Bandcamp | iTunes
Lisa O Neill
"Lisa O'Neill started writing songs and music at an early age in her native Ballyhaise, Co. Cavan, Ireland. She moved to Dublin, aged 18, to study music on a full time basis. Early on she was welcomed into the folk and traditional scene in pubs and venues around the city where her singular voice, witty lyrics and observations on modern Irish life gained her popularity and set her apart as a unique talent."