FFF: Lhasa de Sela – Patrick Watson
January 7, 2011
First of all Happy New Year to all! 2010 has been a great year for me. Loads of great changes took place, I connected with wonderful people, started inspiring and challenging projects which leads me to 2011. I'm really looking forward to this year.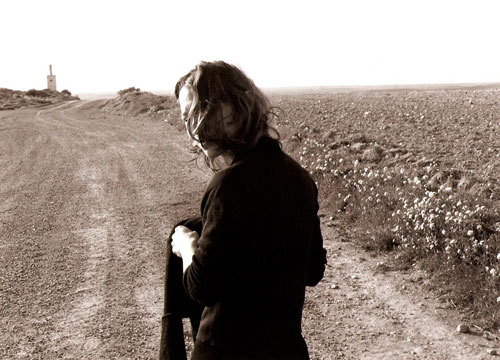 As the first Follow Friday Feature, I have to dedicate it to Lhasa de Sela a Mexican-American singer that has captivated the world music scene with her pure and emotional vocals, her multi cultural background, and ethnic sound. She sang in French, Spanish, English and she became a world discovery in 1997 with her first album "La Lhorona". She has won numerous awards such as the Canadian Juno Award for Best Global Artist in 1998 and BBC World Music Award for Best Artist of the Americas.
Unfortunately, she succumbed to breast cancer after a twenty-month struggle on January 1st 2010, just before midnight. She was just 37 years old. I know her sister Ayin and was deeply saddened to learn of her passing, and I still am. I'm sad when I think we won't be hearing more of her work and I feel that I have to share what she has created. Makes me believe that she still lives and her art still touches people.
One video that gives me the chill every time I watch it is this one. It's a duo that Lhasa did with Patrick Watson a very talented Montreal artist. They were magic together.
http://www.youtube.com/watch?v=mbekTYSisco
Esmerine + Patrick Watson has recently release a tribute to her " http://snowdayforlhasa.com/ "


He is a singer, composer, songwriter and producer, describes himself as "a musical mad scientist". Based in Montreal, he has won the Polaris Award in Canada and has been touring around the world. I love his intensity and he has such a way of getting to you. The magnitude of his music reaches deep and it is melodic, it's profound and sincere. Check out his performance with the Wooden Arms at OPB
We love you Lhasa!!