You like it? Youtipit!
June 2, 2011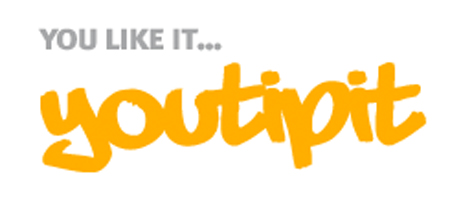 Ok, guys. I have not been in touch for some time now but for a good reason ;-) Lately I have been working on a project called Youtipit and we just launched the new and improved user interface.
Youtipit is an online community service that enables people to tip others for their online content. It's like when you walk on the street and hear a musician playing and you toss some money. The idea is essentially the same with Youtipit. You like what you, read, see, hear, you give tips.
All you have to do is create a Tipit on Youtipit using links where you work is hosted, and add the Youtipit button on your website and way you go. Share with the world and get rewarded.
Someone's work that you like isn't on Youtipit or you want to give a tip to a friend? Well, you can simply create an Escrow Tipit using their Facebook profile url and tip them. And then, they can claim their tips when logging in to Youtipit using their Facebook profile.
Oh Wait! One other thing, we are using an online currency called Bitcoin. It is new, revolutionary easy to use currency that is ideal for sending small amounts of money as there is no fees attached. Learn more about it here:
To all artists out there, why not share your work and get some tips?
You like it, Youtipit!