What's up with the long biogs on social networks?
November 23, 2010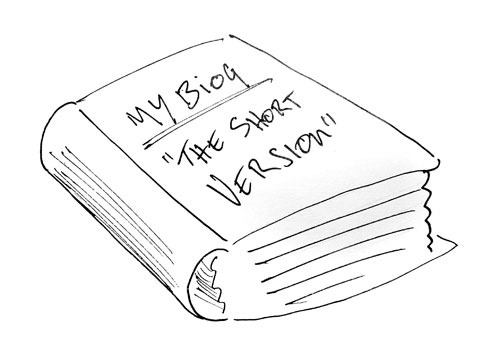 On each online profile, you can add a description about yourself. Who said you needed to put your life story on it? I can understand why some feel that they need to write it all up. You believe that it will help you get better recognition if you list all the good things you have done since you've been born. In reality, it doesn't really. Social networks are a fast paced environment and people want the main information quickly.
Don't get me wrong, a full biography is necessary for media PR, journalists, bloggers etc but it has its place. On your social network profiles, you write brief information about who you are and what you do. Then, you provide a link where they can read your full biography which should be your own website. If you don't have your own website, get one! Your own website is your HQ, your shop window, your hub.
Having a concise description will also make your online profile look better aesthetically. Although the social networks allow you to write as much as you want, the page isn't designed for long texts. I often come across SoundCloud users that have such a long description that the Follow/Followers/Groups information is way down the page.
If you can't resist writing about all people you played with and where, who's who in your career, what you did as a child, do so on your full biography. Someone that clicks to read your full version biography expects having that kind of information.
Now! I've said it ;-)