Digital Marketing Trends 2011
December 22, 2010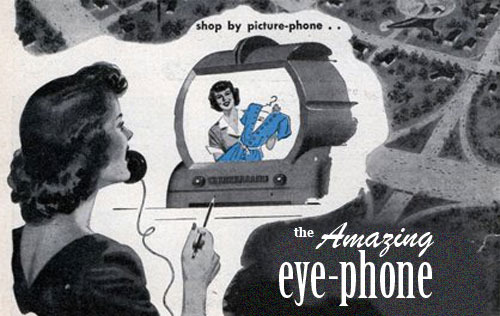 Mobile, mobile, mobile… and did I say mobile? Yes, 2011 will see a continuance of the exploding trend of consumer purchasing using mobile devices. It has been predicted since the beginning of mobile, but now with the range of smart phones and tablets at affordable prices the technology is truly in our hands.
Tap to Pay technology
2011 will see a dramatic roll out of technology that essentially makes your smartphone become your wallet. Tap your phone to pay and your all-in-one debit card/receipt tracker may instantly offer you a variety of loyalty programmes. And this will be giving the smart marketers great metrics, analytics and market information. After years of talk, wireless carriers, banks, startups, and handset makers across Europe and the US are now actively working on making this a reality. But, of course, the Japanese are way ahead of the race as they already have this infrastructure in place.
QR codes
Another great technology that people are starting to use is the QR code – a two-dimensional barcode consisting of a black module arranged in a square pattern on a white background – that can be read by mobile phones with camera and smartphones. It embeds information and triggers actions such as launching a website or downlaoding a file. I can only imagine what impact that can have on the music industry. For example, an Act can advertise their show on posters, magazines and/or flyers and the QR code will scan with a mobile device and launch a browser linked to exclusives videos; create music contests and competitions – sending people to vote; fan club loyalties/reward programs, etc. The possibilities are infinite.
Less Clicks to Purchase
The music industry is realising that music is consumed "now" and they have to create points of purchasing music online that will be streamlined for mobile and not treated the same as 'standard' computers. A key digital marketing trend will be cutting out clicks and cutting out steps for consumers to purchase singles, albums, tickets and merchandising through mobile apps and online stores.
Right Touching
"Right Touching" will be the buzz word that replaces "online marketing", as the latter is now too associated with fragmented and poorly integrated strategies that failed to understand the uniqueness of each online platform. Explaining what is "Right Touching" is blog post by itself. Dave Chaffey has well written an article that clearly defines what is it and what it means. Read it here.
Broadband speeds = More and better Live streaming
Broadband and mobile speeds are set for exponential growth. For example, trial versions of 1Gb/s broadband is being tested across the UK. General increases in connection speeds are going to make live streaming more appealing and relevant for marketers and bands. They will now see it as an advantage as it is now cost effective and fairly easy to set up. It will allow artists to reach out even more globally than ever.