Digital Socket Awards
December 13, 2010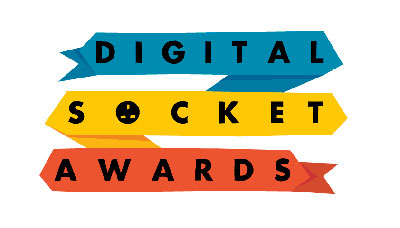 I was just made aware of this new music award event Digital Socket Awards where bands and music are nominated and voted for by the public and judged by Irish music bloggers. I thought I would share with you the information I got from their website.
You, your friends, your family, anyone can nominate their favourite act. There are 14 categories and what's great is just one nomination is required per category for musicians to make the longlist. Anyone can be nominated and be heard by the Irish music bloggers. I think it's fair. Each judge will then assess the longlist and identify their top three choices in each category and the acts with the most cumulative votes in each category will be making the shortlist. From the shortlist, the judges will be scoring with points +3,+2,+1 for each act in each category. The winner will be determined by the highest score. They are stating that the Digital Sockets are merit-based and unlike other awards shows, they do not depend on how many fans a band has.
I agree!
Here are the 14 categories:
1. Best Design (Website, Artwork, Posters)
2. Best Independent Label
3. Best Video
4. Best Music Photography
5. Best Radio Show
6. Best Pop
7. Best Folk
8. Best Rock and Alternative
9. Best Electronic & Hip Hop
10. Best Indie
11. Best EP
12. Best Newcomer
13. Best Album
14. Song of the Year
Now you will say, what's in it for me? Here is what they offer: "Instant world-wide recognition and gold swimming pools! Not really. As a fledging endeavour, we can only offer the winners extensive coverage across our blogs, deep respect and one-of-a-kind, lovingly hand-crafted commemorative trophies."
Anyhow, I think this music award is a great way to discover music.
I'll be on the look out! Will you?
What are you waiting for? Go nominate!
http://www.digitalsocketawards.com/vote-for-your-favourites/
*Nominations run from 9am 13/12/2010 until 22/12/2010.