SXSW 2011 – Ram's Pocket Radio
March 4, 2011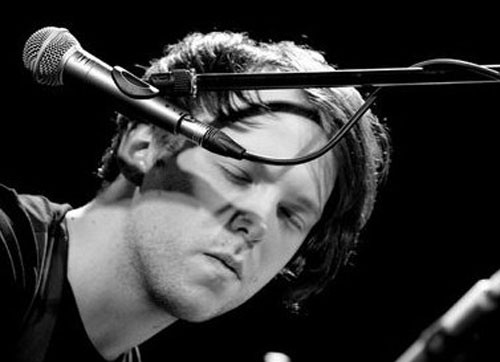 I heard for the first time RAM's Pocket Radio a few weeks back and I wrote a blog about them for Connector TV Music Follow Friday. I was quite impressed by their quality, musicianship and musical flair. Big production yet the music feels very personal. And the more I listen, the more a fan I become.
"Rams' pocket radio are another brand spanking new band on our list, but when you watch the experimental outfit (which is centred around peter McCauley) you'd be forgiven for thinking they've been on the live circuit for years."
– Hotpress, Hot for 2010 list
"a sense of high melodrama, piano and bass swelling up on a crest of drums and sweeping guitar… an absolutely perfect connection."
-Steven Rainey, BBC
What was your reaction when you found out you were going to showcase at SXSW?
Excited to tell the band. The guys dedicate a lot to Rams and I'm always really chuffed to tell them about exciting live prospects. I was mostly thinking about the traveling element of it. There was also a sense of artistic achievement, being invited to SXSW.
You have chosen your band name based on 1950's product designer Dieter Rams. Why is that?
I love Dieter's timelessness and his ethical approach. He was totally relevant to his time but, outside of the fact that there's not such a huge demand for pocket radios, I don't think his stuff will ever date. I'd like to create music like that. There's also the thing about the pocket radio looking like an iPod – when I started Rams' a couple of years ago, we were kind of in an iPod era. My music usually begins with me in a studio, overdubbing which relates in some way to the way people listen to music now. The way people live, use products and listen to music is changing but the core principles of design or art will always be the same. I like this idea, and Dieter's pocket radio story illustrates it well for me.
Which came first for you, being a pianist or a drummer?
Drums came first. I played kit with a few different bands and was involved in orchestras and stuff when I was a bit younger. I mostly play piano now but I'm still more drummer than pianist, I think. I've been told I play the piano like a drummer… Whenever possible, I still play drums in a band called Silhouette. I left the band I was drumming in, Mojofury, about two years ago to focus on Rams. The album I recorded with them will be released around the same time as SXSW. It's fun to see that kicking off while doing this.
What's next for you after SXSW?
The broad plan is to keep working on the album and start fine tuning it. In the weeks approaching SXSW we'll be touring with Darwin Deez in UK and Germany. Experience would suggest that any immediate plans we make now will probably go out the window after touring and showcasing in Texas so we're preparing for various eventualities!
Three words to describe yourself
Living by faith
Showcase:
March 19 – Venue: 512 Rooftop, 408 E 6th St @ 9pm
Website | SoundCloud | Facebook | Twitter | Breaking Tunes